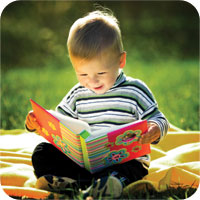 Reading For A Brighter Future
The Reading Studio is based on the most up-to-date research on how young children learn to read and write.
Research shows that children who have deep engagements with literature and literacy concepts from a young age enjoy greater school success.
Our teachers know how to weave questions, discussion and instruction into the reading we undertake. The result is that children learn all the skills required to read as well as a host of other benefits, including advanced comprehension, broad vocabulary, public speaking skills and creative and analytical thinking.
Please see our video below to understand more about The Reading Studio.